Experience the magic of winter with the whole family
There is a place far from your hectic lives just waiting to pamper you… Alleghe offers a stunning natural setting but peace of mind that you are in a safe, child-friendly environment.
Thanks to the wide sunny slopes that wind through the woods, the fact that the altitude is not too high and it is extremely easy to access the entire ski area, the whole family can have a blast on the most fun holiday of the year! The little ones can take their first tentative steps on the snow on our nursery slopes under the watchful eye of one of over 60 permanent ski instructors. An experience they will never forget, an indelible memory of freedom and life in the great outdoors.
Your children will learn the basics of skiing without actually realising it, as they play on the slopes, listening spellbound to their instructor as he tells them stories of the mysteries of the forest and the animals who live there.  While the children are busy skiing and snowboarding or spending the odd hour playing at Ally Farm, the brand new kids' playground with specialised staff at Piani di Pezzè, their parents can explore the many different slopes in our ski area and enjoy a well-earned rest together.
ALLY FARM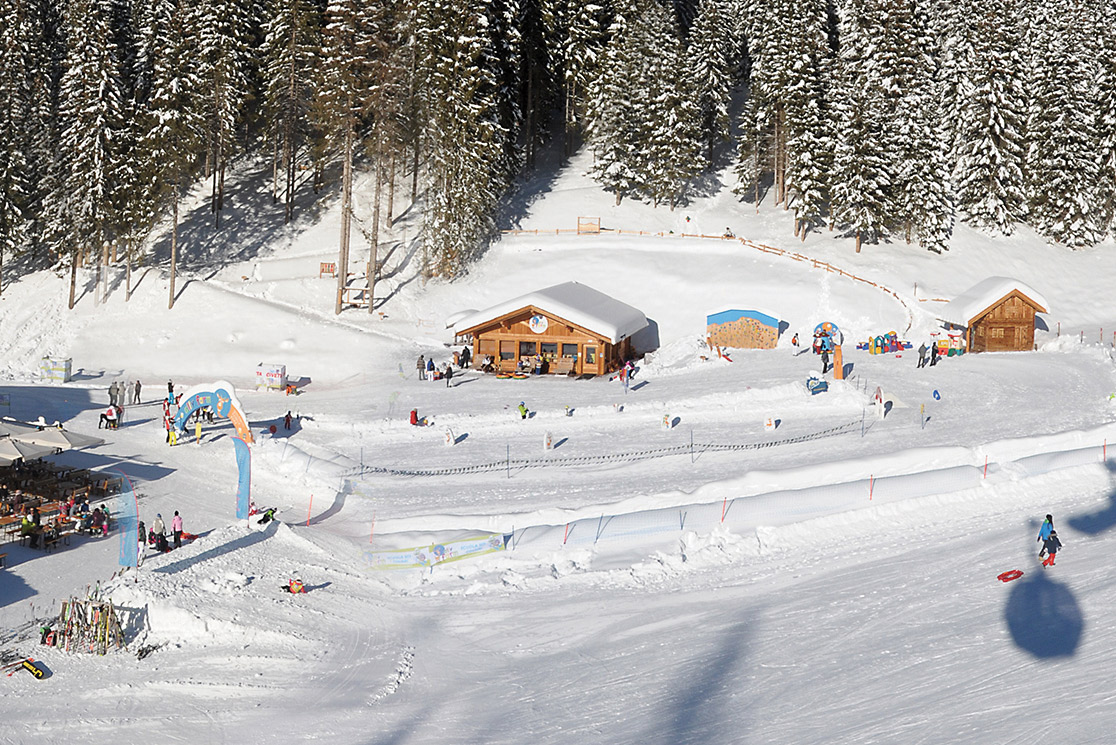 staff
with toys
with a 50 m-long conveyor belt
with slides, swings and attractions
changing room, toilets and changing mats
DISCOVER ALLY FARM
Children and snow: there's no time to be bored!
Everything has been designed to reassure children and provide them with a calm, comfortable setting where they can satisfy their curiosity for their surroundings, without being frightened by the sheer majesty and vastness of the Alpine world. Ally Farm is a new playground at Piani di Pezzè in Alleghe and is situated next to the Grande Baita Civetta Refuge. It is kid-friendly and suitable for the whole family:
SKI SCHOOLS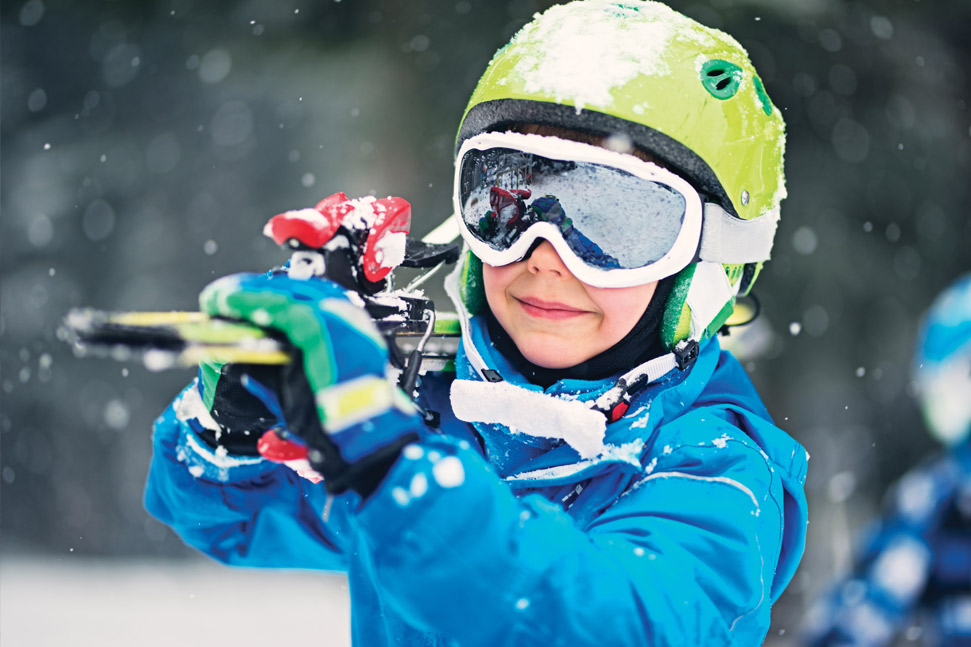 Skiing with children
Our ski schools welcome enthusiastic sports lovers of all levels. They are the perfect starting point for anyone wanting to explore the Civetta ski district.
The two ski schools, Alleghe-Civetta and Coldai, have offices both in town and on the slopes at Piani di Pezzè where you will meet honest professionals in an easy-going atmosphere. So whether you opt for skiing, snowboarding or telemark skiing, at the Alleghe-Civetta and Coldai ski schools you will meet passionate professionals but also a group of friends you can ski with, improve your technique, have fun and dance the night away with.
DISCOVER SKI SCHOOLS